2020 Entrepreneur of the Year Awards Celebration!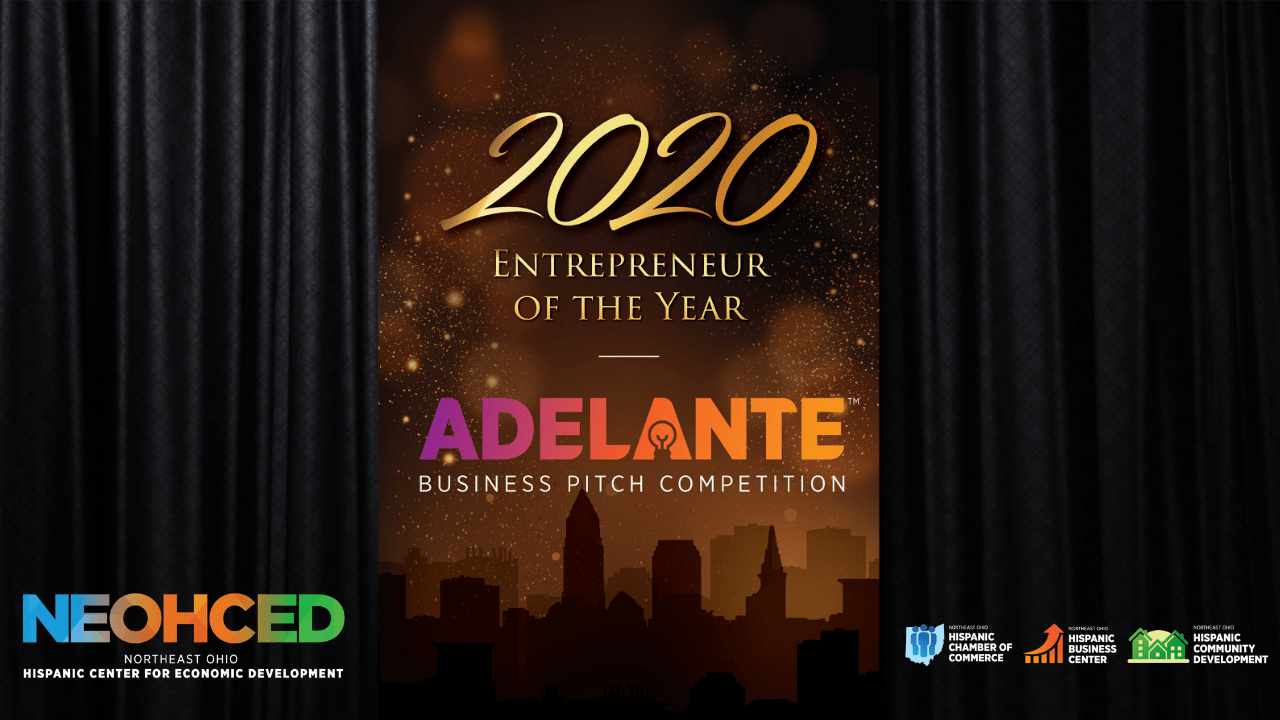 Join us for the 2020 Entrepreneur of the Year Awards Celebration & ADELANTE Business Pitch Competition! REGISTER HERE!
These are anything but ordinary times!
This year has impacted us all in ways we could have never imagined. Whether you transitioned to working from home, home schooled children, needed to adjust to virtual communications, had to care for elderly relatives or first-hand experienced the COVID-19 virus, we've all felt the impacts of this pandemic. Small businesses are experiencing the devastating economic effects of COVID-19. Many had to close for 16 weeks or more, cut down hours, staff, products and/or services.
Each year the Northeast Ohio Hispanic Chamber of Commerce holds its Entrepreneur of the Year Gala in which we commemorate the extraordinary accomplishments of local businesses and entrepreneurs as well as the Chamber's own triumphs throughout the past year. Due to current CDC guidelines, we are unable to hold our event as usual, however, there is still much to celebrate. The resiliency and tenacity that entrepreneurs have demonstrated deserves note and recognition.
We are proud to host the Entrepreneur of the Year Awards CELEBRATION and ADELANTE Business Pitch Competition. This event will be fully virtual and we'd love for you to attend! There is no cost to participate but we welcome donations if you feel so inclined. All donations will contribute to our 2021 programming.
This year we are thrilled to recognize six businesses/partners during the Entrepreneur of the Year Awards. The ADELANTE Business Pitch Competition has six great businesses as well who can't wait to tell you about themselves! During the event you will able to vote for your favorite ADELANTE business and watch the winners be announced live!
We can't wait to celebrate all of the good that has still come out of 2020 and we hope you'll join us!
Events Calendar