We're Hiring a Bilingual Business Advisor!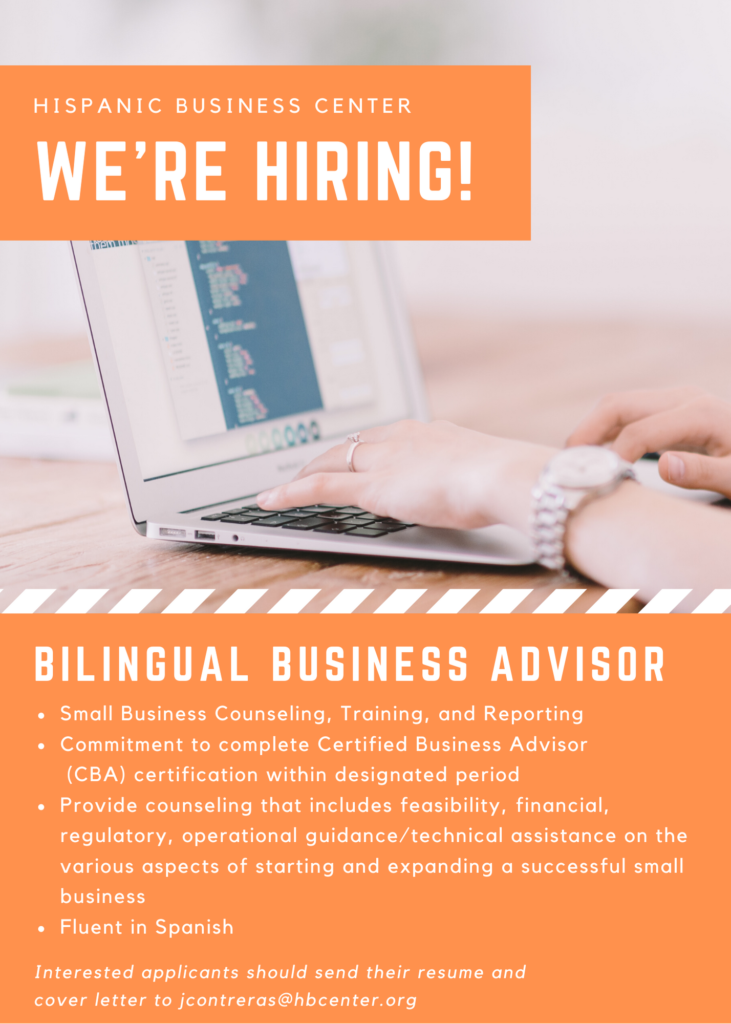 The SBDC Business Advisor fosters a strong climate for small business growth by providing in-depth, confidential, no-cost business counseling, no- to low-cost training, and resource and referral services to Ohio's small business owners and aspiring entrepreneurs. Reports to the SBDC Center Director.
DUTIES:
Small Business Counseling, Training, and Reporting Requirements:
• Interview and assess client needs.
• Provide counseling that includes feasibility, financial, regulatory, and operational guidance and technical assistance on the various aspects of starting and expanding a successful small business
• Ensure timely and accurate counseling data input into Center IC client information management system.
• Other duties as assigned by the Center Director.
Program and Small Business Advocate:
• Promote the SBDC program and advocate for small business through presentations to communities and entities.
• Develop relationships with key stakeholders including, but not limited to, SBA, Ohio Development Services Agency, banks, chambers of commerce, economic development organizations, trade groups, educational institutions, legislators, and hosts.
POSITION QUALIFICATIONS:
Proven Abilities:
• Strong analytical and innovative skills
• Listening Skills
• Debt & Equity Finance
• Small Business Experience
• Sales and Marketing
• Organizational Skills
• Oral/Written Communications
• Financing/Lending
• Multi-tasking
•Bachelor's Degree in business, Public Administration or related field preferred, or a minimum of three years of experience in business ownership and operations, and/or equivalent combination of education and experience which demonstrates the required knowledge, skills, and abilities may be acceptable.
•Demonstrated knowledge of lending practices and access to capital requirements.
•Experience in providing technical assistance/guidance to small businesses
•Commitment to complete Certified Business Advisor (CBA) certification within designated period
Compensation: Commensurate with skills and experience.
How to Apply: Interested applicants should submit a cover letter and resume to [email protected]