CentroVilla25 Breaks Ground in Cleveland's Clark-Fulton Neighborhood

CentroVilla25 Breaks Ground in Cleveland's Clark-Fulton Neighborhood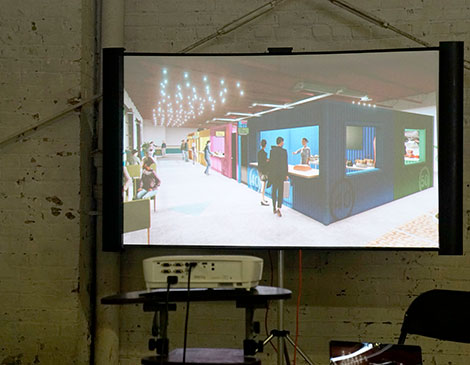 Santana and other leaders praised Jenice Contreras, the Executive Director of the Northeast Ohio Hispanic Center for Economic Development, the organization which developed and owns CentroVilla25.
Contreras led much of the recent effort to make CentroVilla25 a reality.
"It is a new day for our community, and we're not looking at scarcity," Contreras said at the event. "We're looking at a space of opportunity, of growth, of abundance."
Contreras spoke about her own upbringing in the neighborhood, and about seeing the warehouse rooftop from her family apartment's balcony at West 30th and Clark Ave.
"I sat there and I dreamt of all the things I would do — all the places I would travel, and none of them were on West 25th. None of them," she shared. "So to be able to have the dream realized, right here, I didn't need to go very far. It was right here, in front of my face, the whole time."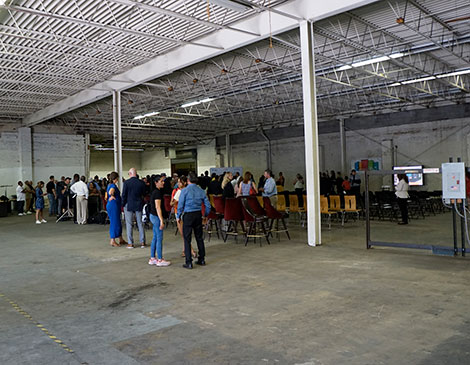 Construction begins in early September and is slated to finish in 12 to 15 months.
Located in Clark-Fulton, Ohio's most dense Latino neighborhood, CentroVilla25 will offer new opportunities to local Latin businesses and entrepreneurs. According to census data, about 48,699 Hispanic or Latino people live in Cleveland.
CentroVilla25 will take all 32,500 square feet of the former H.J. Weber Company warehouse and office, plus a 12,500 square foot expansion, and transform it into commercial kitchens, a business innovation center, offices, an outdoor plaza, restaurants and gathering spaces, according to NEOHCED's website. NEOHCED purchased the warehouse in 2019 for $652,319, according to county property records.
The $12 million development has received $1 million from the county's American Rescue Plan Act funds and a $1.5 million grant from Cleveland City Council, along with donations and funding from local corporations. Project organizers also highlighted its Power100 campaign, encouraging leaders to donate $5,000 or more.
"It is so exciting to be here today to celebrate what I think is one of the best investments Cleveland City Council has ever made in its history," said Cleveland City Council President Blaine Griffin.