Construction Events at NEOHCED in March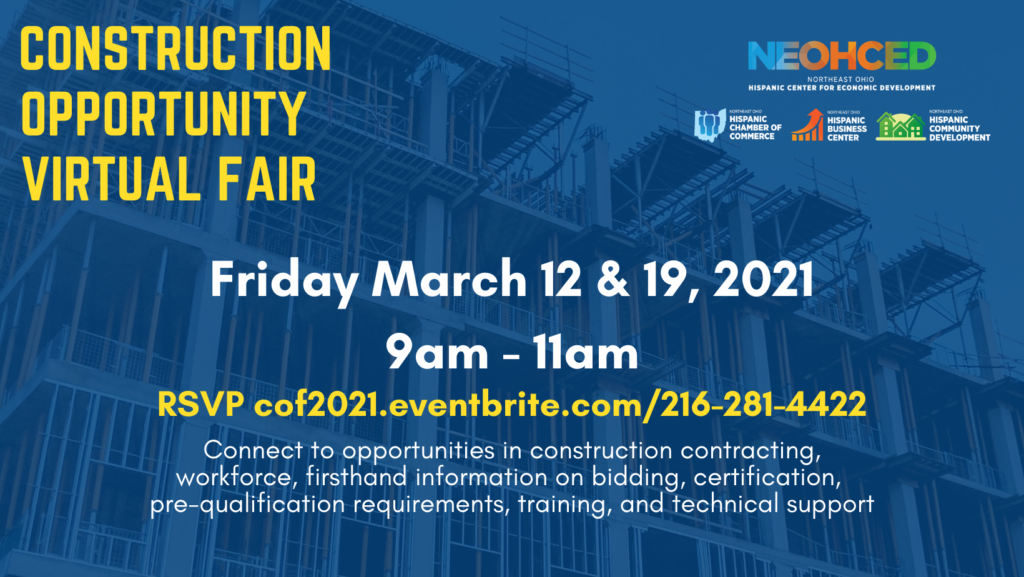 Connect to opportunities in construction contracting

 and workforce

 through breakout

/matchmaking

 sessio

n

s

 

and get firsthand information on bidding from primes

. Learn about certifications, pre-qualification requirements, and more during our educational sessions. 

Join us for 

two 

exciting morning

s

 full of 

training and technical support!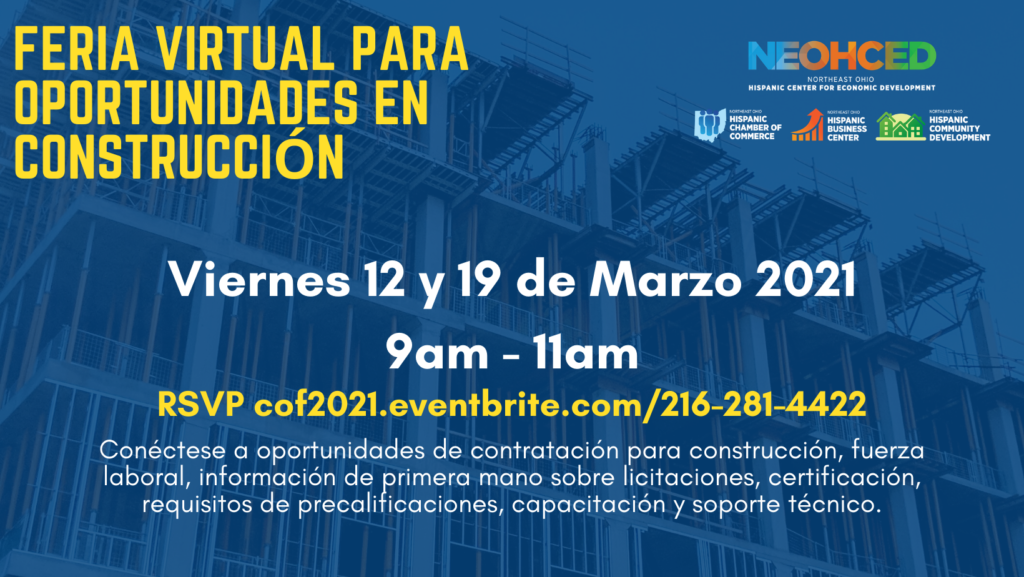 Conéctese
a
oportunidades
 de 
contratación
 en la 
construcción
y la fuerza laboral a través de sesiones de trabajo agrupadas con temas en específico y obtengo infomación de primera mano sobre las licitaciones. Obtenga infromación sobre certificaciones, requistos de precalificación y más durante nuestras sesions educativas.
¡Únase a nosotros para dos emocionantes mañanas llenas de capacitación y soporte téchnio!